Welcome! Our retail outlet is open to the public Wednesday through Monday, from 10 AM to 8 PM year round.  Stop by to sample or buy Arora Products, browse through our products, or just enjoy the view!
Interior of our Retail Outlet
M/s Champalal Balaprasad,
Naya Bazar, Ajmer (Rajasthan), India
Contact Phone : +91-145-2428692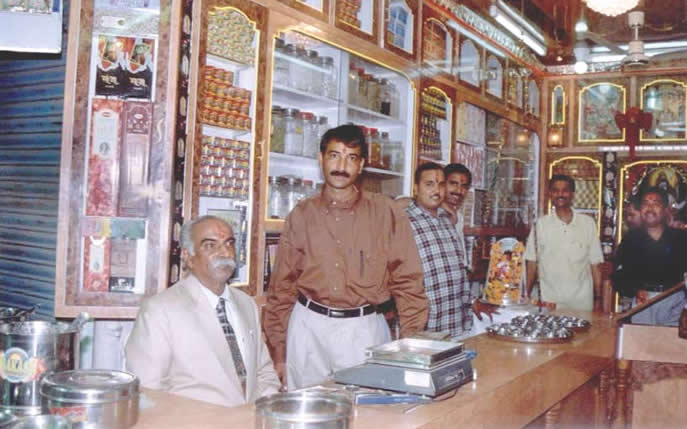 Our courteous staff will answer your questions and direct you to appropriate product selection.